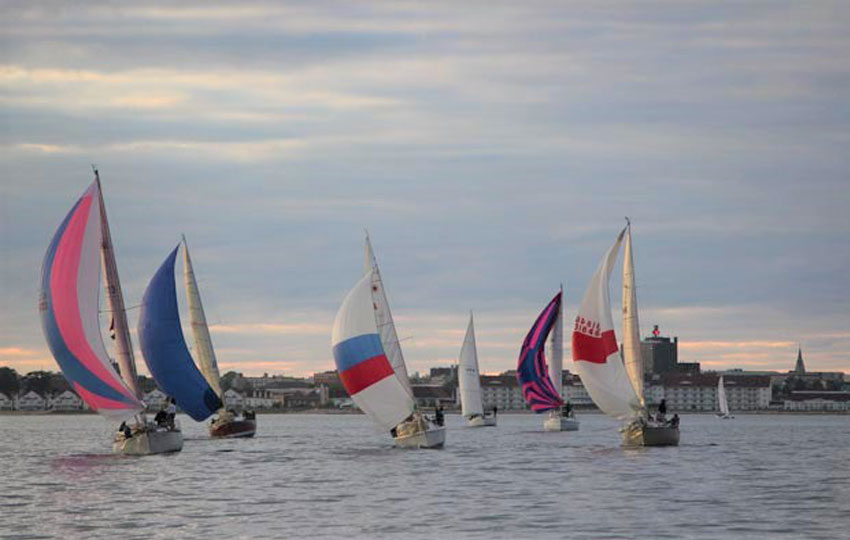 We are excited to announce that this summer, we are adding two new classes to our program at SYSC – Adventure Sailing and Wednesday Night Racing with SYC. Both classes were held as 'trial runs' last summer and were very popular.
The Adventure Sailing Class is for youth sailors ages 8-17 and is designed with those looking to sail recreationally rather than in competition in mind. Sailors in this class will be able to try out a wide variety of boats and will participate in scavenger hunts, O'Pen Bic 'trick' competitions, knot-tying contests, J24 distance sailing and much, much more. This course is offered at $160/person.
Our Wednesday Night Racing class is for Adult students who have taken Adult Level 1 and Level 2 (or equivalent) and are looking to further advance their skills or get more comfortable on the race course. The most experienced SYSC instructors will be teaching this course and will be focused on getting you up to speed and growing your racing skills and confidence. This class will begin in early June when racing begins at Sheboygan Yacht Club and will continue throughout August and will give participating sailors a taste of everything the sport of sailing in Sheboygan (and beyond!) has to offer. This course is offered at $200/person and includes your entry fee to Sheboygan Yacht Club for the Wednesday Night Racing Series.
---
Related Posts