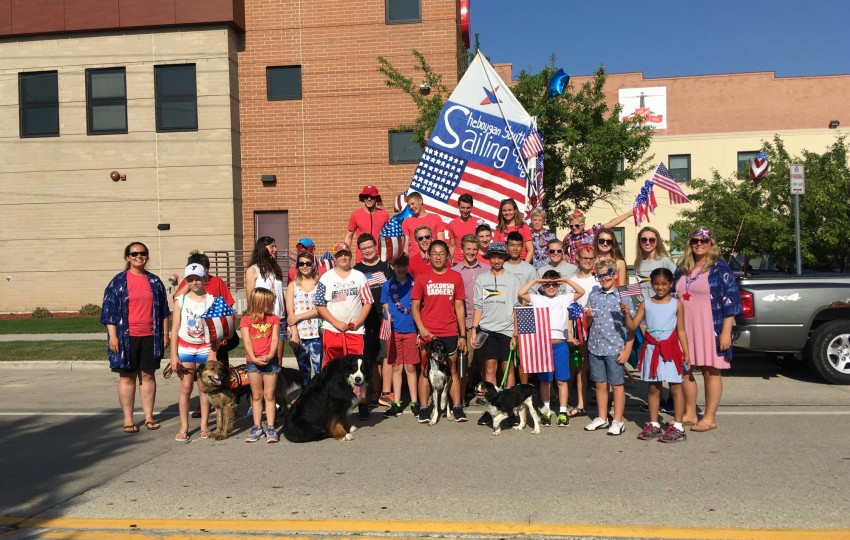 A large group of SYSC sailors and staff showed their pride for America and SYSC in Sheboygan's 4th of July Parade last Wednesday. We greatly appreciate everyone who volunteered to help decorate the float or walk in the parade and those who donated candy!  The staff had a relaxing week off of classes enjoying the beautiful weather, but now it's back to work.  
Starting this week with Session 4, windsurfing is back!! We offer multiple levels of windsurfing along with private classes. E-mail today if you'd like to try something new this summer!
Personal sailing experiences are available for individuals, couples, and families as well as corporate groups. All sailors who have taken a class this summer are invited to Free Sail Friday all summer, every Friday from 8 AM – 12 PM. SYSC instructors are on hand to offer guidance as needed.
Good luck to the SYSC Race Team as they head off to compete at the Kaszube Cup at the South Shore Yacht Club in Milwaukee!
Related Posts