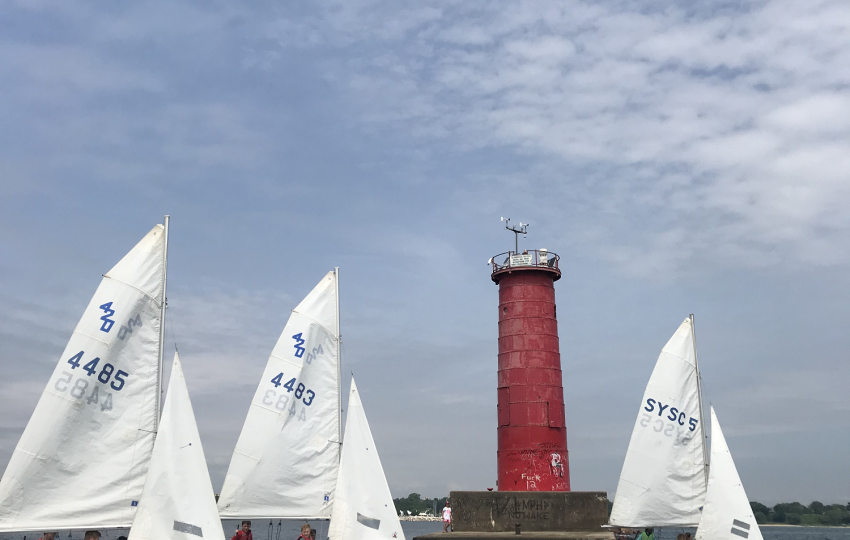 It is SYSC'S intention to continue our mission of providing our community with the opportunity to learn to sail and experience Lake Michigan in 2020, so we are excited to announce that we plan to begin summer programming on June 15th as long as it remains safe to do so. In light of the global pandemic, the situation remains fluid within our state, so we are offering a $0 reservation fee for all of our classes in case dates or other options change. Please head to our Classes Page for schedule details and our discounted rates for 2020! Each class is limited to 8 students, so reserve your spot today.
We have introduced reduced rates for the 2020 Season and they are structured as follows:

First Youth Session - $120

Second Youth Student or Session - $100

Each additional Youth Student or Session - $90
If you have any questions regarding the new class and/or price structure, please do not hesitate to contact us at info@sheboyganyouthsailing.com!
We hope to see everyone this summer - there are limited spaces in each class as our priority is to keep our staff and students as safe as possible. Please read our COVID-19 Policies here. Creating and safe and fun environment for everyone who stops in, takes a class, works, and sails with us has always been and will continue to be our priority.
Related Posts