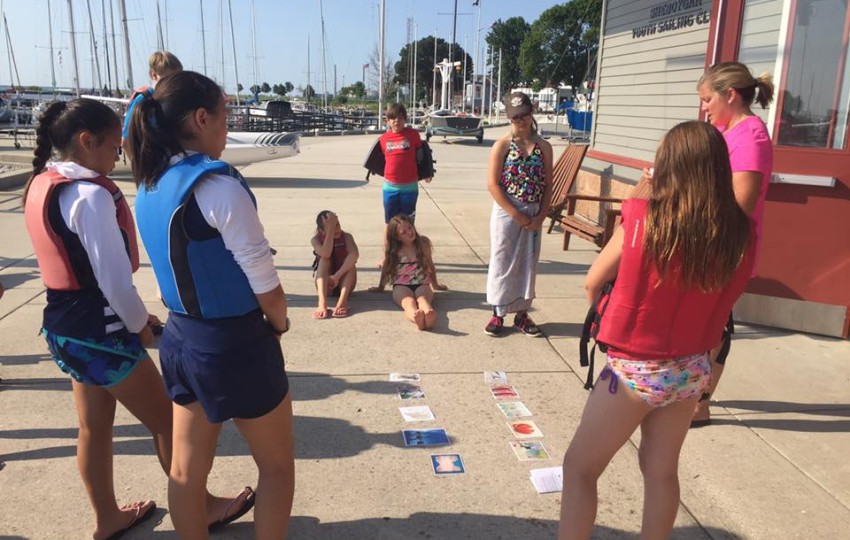 Each summer, we get the opportunity to work with dozens of students from the Sheboygan Area School District in their Summer School program! With Caiti Dust leading the way - long-time SYSC Sailing Instructor and teacher at Urban Middle School - sailors in these classes use US Sailing's STEM Education Initiative (referred to as REACH) to enhance their sailing experience. 
SYSC plays host to these students for the Sailing World class, in which they learn basic 420 Beginner curriculum alongside STEM activities. These include building anemometers that measure windspeed, investigating buoyancy by building their own hull shapes and testing common objects, measuring water quality using Secchi disks and pH strips and the new environmental modules we added this summer. Using our new stand-up paddleboards, students learned the basics of water safety and wove in a theme of environmental stewardship all at the same time! Our lake is important to us, and by learning about how various products decompose and collecting and tracking marine debris, students gain a sense of ownership and responsibility toward its long-term health. 
The important lessons these classes teach our students and instructors are ones we hope can be found in everything we do at SYSC! We love our Lakefront and the waters of Lake Michigan, and we will continue to do our best to contribute to the efforts to keep it clean.
---
Related Posts